PostgreSQL CHAR(10) Conference
PostgreSQL CHAR(10) Conference is in Oxford, UK on 2-3 July 2010.
CHAR(10) stands for Clustering, High Availability, Replication, though includes all forms of Parallel, Distributed and Grid architectures. CHAR(10) will be held at Oriel College, Oxford University in the centre of Oxford, UK. Accommodation is also available on-site, a few minutes' walk from the River Thames and in the heart of a busy town, both ancient and modern.

PostgreSQL CHAR(10) is an international conference that aims to stimulate discussion and development of technologies in the areas of:
Clustering technologies
High Availability solutions
Replication techniques
Distributed Cacheing and Querying
Parallel & Massively Parallel processing
Grid Architectures
Remote & Distributed processing
Load balancing
Recovery and Resilience
and will cover PostgreSQL and derived technologies, plus associated or underlying technologies such as distributed filesystems, cacheing, networking or hardware. Open source or otherwise.

The Conference is split 80% talks, 20% meetings and groups. The conference is timed to be at the start of development cycle for the next PostgreSQL release, so will be a key meeting place for launching new development projects. Talks will be selected based upon their novelty but also upon their ability to explain to a wide audience of users, architects, developers and infrastructure specialists.
The Call for Papers is now closed. Contact us at char10@2ndQuadrant.com.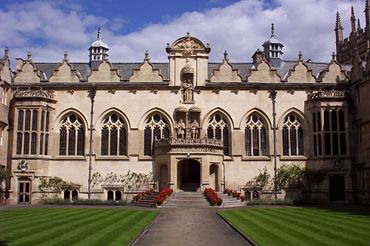 Conference fees will be
Conference Fee - £325 - includes lunch, dinner
On-site Accommodation at Oriel College - £70 per night bed and breakfast (en-suite)
Accommodation is available for up to 3 nights, on 1st, 2nd, 3rd July only. (It's fixed length...)
Proceedings will be published separately at £95 after the event for non-attendees.
Conference Program
Thursday, 1st July - from 14.00: Arrival, registration and Open Source coding
Friday, 2nd July – from 9.35 to 18.15: Conference Talk Schedule, followed by Courtyard Drinks and Dinner
Saturday, 3rd July – from 9.30 to 18.15: Conference Talk Schedule, followed by Conference Banquet
Simon Riggs invites delegates to join him on a tour of Oxford on Sunday morning, 4th July, followed by lunch at a pub and then attend an open air Shakespeare play at Oxford Castle in the afternoon.
For travel information see How to find the college. In brief, international travellers should aim for London (Heathrow). Oxford is 1 hour from London by road and rail.
If further difficulties arise in the coming weeks due to volcanic ash Eurostar services from Europe to London have easy onward access to Oxford see EuroStar.com.
For local attractions in Oxford see Tourist Information at VisitOxford.org.